Hello! I'm Jasmin Terrany,
LMHC, Life Therapist and Author
Are you searching for something, but not sure if I can offer you what you need? I understand.
Let me make this easy for you…
You are in the right place if…
You have a deep commitment to making the world a better place. You dream bigger than the rest, accomplish extraordinary goals, and believe anything is possible. You have been outwardly "successful," and your life may even look like a fantasy…
…Yet you still feel like something is missing.
I'm here to help you solve that – To align your inside with your outside – To help you feel true satisfaction in all areas of your life.
Translation? I will help you be extraordinary in your personal life too.
I work with international superstars, leaders and change-makers, from Hollywood to Hong Kong. I know how difficult it can be for high profile, "world-changers" to find the time for their personal lives; and how difficult it is to actually stay focused and motivated when trying to make changes on your own. Want to know more about me? I have much to share with you below…
My Story
I grew up in a home that was far from ordinary. My friends used to jokingly refer to it as "Willy Wonka's Factory." The mailbox was a big pink heart, purple trim lined the outside of the house, and every post on the walkway to my front door, along with every cabinet in the kitchen, boasted a different pastel color. There was a red illuminated "love" sign accompanied by hot pink leather couches, and wall hangings full of hearts and ice cream sundaes. My home gushed with delicious love. At the time, I thought it was ordinary. Weren't all homes overflowing with smiles and hugs?
This happy home represented my mom's inner world. She was a being of pure love. She had a deep wisdom, knowing, and understanding of life, an ease in the loving way she approached all people and circumstances. Of all the parents I've known, of all the experiences I've heard, in over 50 countries of world travel, I've never come across any parent who compared to her.
On one hand I felt extremely grateful for this upbringing, yet on the other hand I felt unworthy, aware that I hadn't done anything to deserve this life. This unworthiness created a challenge in my twenties, for I judged my struggles.
I told myself I had no reason to suffer, so many people had it worse. It wasn't a big deal that I longed for a deep, everlasting partnership, yet kept being attracted to men for superficial reasons. It wasn't a big deal that I would binge, then restrict my food and over exercise the next day. It wasn't a big deal that I felt insecure when starting my career. What I didn't realize, was that downplaying my issues was intensifying them.
When I decided to become I therapist, I realized that if I was going to be "the best" therapist possible, I had to experience therapy from the other side. I made my weekly appointments my sacred time. I trusted the process. I confronted my fears. I let myself be vulnerable. I cried. I released. I challenged. I accepted. And I evolved.
I developed tools to feel focused, grateful and grounded within - regardless of my circumstance. I became passionate about my life's work for my own therapy helped me:
Release my food and body image issues to effortlessly weigh less than my ideal weight.
Manifest the healthiest most beautiful marriage I could have ever wanted.
Maintain deep, open, authentic loving relationships with friends and family.
Create a truly satisfying career, working less than 10 hours a week from my lakefront home, making more money than I imagined.
Become a mother to the two most delicious children possible, and birth them both naturally in a tub at home.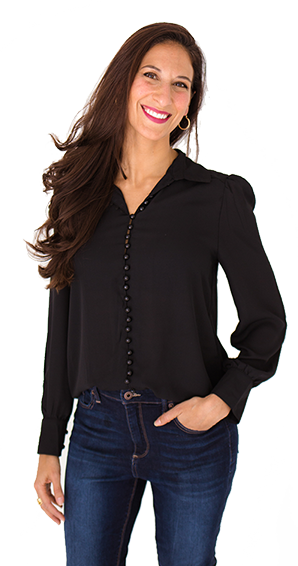 For many years I coasted in this lovely life. I felt strong and proud that I was the creator of my reality. I knew that my personal fulfillment wasn't luck. My beautiful life was based on commitment to my own deep, powerful, authentic inner work every day.
Then life threw me a curveball.
January 22, 2015.
Just another day. My mom had left me a sweet voicemail about where we'd meet for lunch - then never arrived. As time passed, I called my dad. He hadn't heard from her.
I received that call. I could hear him foaming at the mouth, screaming in agony, unable to breathe. "My wife is dead! My wife is dead! I want to die! Take me with you!! I want to die! Take me with you!"
Terror filled every ounce of my body, "Dad! Pull over!!! I screamed in horror as I got someone to pick him up, pulled over on the side of the road.
I looked out the window at the clear blue ocean, as sparking rays of sunshine kissed the gentle waves. This couldn't be real.
"It's ok. You are ok. Everything will be ok." I could feel her speak through my soul as tears ran down my cheeks.
I felt it. I knew it. It was my turn. I was the mother now.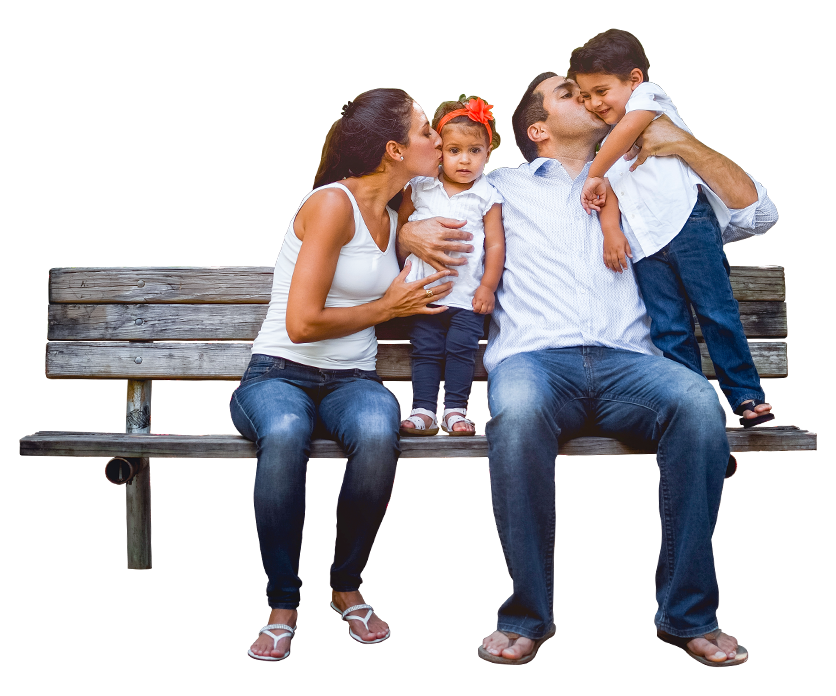 January 22, 2016
After the most heart-wrenching year of my life, managing my devastated father, my one-year old son, my marriage, my private practice, my friendships, and an entire home renovation - amidst my daily break downs - that terrible day was about to arrive on the calendar.
I began the day with a sad cloud over my head, but I felt a rumble in my tummy. As the day progressed so did the rumble. I couldn't believe it. I called my midwife and doula and made it home to fill up the tub.
Three weeks early, only an hour and half after I got home, my baby girl made her grand entry into the world. It had been one full revolution around the sun since the day of my mom's departure, and to my shock and amazement the most painful day on my calendar became the most divine. I still get goosebumps when I think of it:
My daughter was born on the first anniversary of my mother's passing.
This magical moment not only brought new physical life into this world but brought me a new sense of peace and purpose. Every night after I put my baby to sleep I had an hour to myself while my husband put our son to sleep, and tears poured incessantly down my cheeks as I channeled the content of my most treasured work of art, this book: "Extraordinary Mommy."
Upon writing this book, I realized that my feeling of unworthiness was unwarranted. No one should have to earn the kind of love I received. We all deserve it, for simply existing. I now believe that my mother left this world, so that I could find the courage and strength to share.
What they say about
Extraordinary You

Catalina Abello

I was immediately captivated by the first page of this book. It starts off with a poem called The Guest House which describes being human as being a kind of guest house awaiting a new "guest" (happiness, sadness, good news, bad news) every day, in my case, every minute or every hour…my emotions run on a constant high.
This book is the prime example of how to find your feelings within yourself, or at least that is how I took it, because that is what it has been helping me do. It is a guide to help you navigate through everything you feel and how to become more aware of what you feel and more importantly, it has shown me how to be more accepting of all my feelings.
What they say about
Life Therapy with Jasmin

N.M.
Business Owner
I have shared more with Jasmin and gained more from her then anyone in my life. She is a gift. Wise beyond her years, determined to know and love herself and others… it is her compassion and desire to be good to people that shines forth in her radiant smile. Her glow is contagious, and what a joy it is to rest in her presence.
What they say about
Extraordinary You

Ilene
I can't believe I'm the first to review this because I know so many people who love this book!
As a psychologist, I am constantly reminded that our feelings effect most every aspect of our lives, yet so few people were ever taught how to handle them in a healthy way. I'm so impressed with how the author creates such a clear road-map for how to deal with uncomfortable feelings. If you have stress, anxiety, anger, frustration, self-doubt or any challenging feelings, this is the perfect guide to "be your own therapist" and learn how to handle life from the inside out. Truly a must-read for all! I am going to start giving it to all my clients!
What they say about
Life Therapy with Jasmin

A.S
Radiologist
Jasmin is one of the most unique people I have ever encountered. She emanates warmth and goodness, and has been a source of wisdom, support, and love in my life. She has an innate ability to objectively evaluate any circumstance and give guidance in the most positive light. This has helped me through many life situations and allowed me to attain a higher level of inner peace and love.
What they say about
Life Therapy with Jasmin

S.K.
Actor
Jasmin, you were the best therapist I've ever had the honor of working with. I'm so grateful for your help in getting me out of the "stories" that I was telling myself. You're a great listener and one who also offers fantastic advice. Although I always knew you were my therapist, and you always acted like one, I looked forwards to the weekly sessions and thought of our time together as talking to a wise friend rather than "just" a therapist 🙂
What they say about
Extraordinary You

Caitlin Pitchon
A great read to learn how to manage your emotions more effectively
Sometimes life throws you a curve ball and all the sudden we are faced with challenging emotions. This book will allow you to navigate your emotions more effectively while also recognizing the value you have as an individual.
What they say about
Extraordinary Mommy

Renee O. Levine, D.M.D
Dentist and Mommy
www.ReneeDmd.com
Extraordinary Mommy warmed my heart. I didn't expect to feel flooded with emotions before reaching the first chapter. I love the way Jasmin connects her "mommy" lessons with personal experiences and her own mother's advice.Her words are relatable and inspiring, not just for mommies, but for all caretakers of young children!
What they say about
Extraordinary You

Mich
Highly recommend!
I became aware of this author from her speaking engagements and podcasts interviews, and figured it was time to get her book. Since I am a huge fan of Eckhart Tolle, and I knew that she was too, I was curious how this Columbia University trained psychotherapist was going to integrate her spiritual background & studies of consciousness with her psychological training. I was extremely impressed with how she mapped out a clear road map of the inner experience. I realized things about myself that I never realized before, and got new strategies that I had never considered.
What they say about
Extraordinary You

Vanessa
Beautiful writing and powerful tools
I bought this book to help me incorporate daily mindful habits, including meditation and journaling. Jasmin eloquently weaves together theory and practice, providing concrete exercises and examples, as well as a clear rationale behind them. I especially appreciated how at the end of each chapter, there is a summary and writing prompts. Through this approach, Jasmin engaged me as a reader and helped apply the strategies she described to my own life. Because of this book, I've created what I believe to be sustainable habits, including a daily meditation. I keep purchasing new copies, because I lend the book to friends – and they don't want to give it back to me! I'm happy to share the love and knowledge that Jasmin provides in this unique book.
What they say about
Extraordinary You

Semhal araya
The tools to work on yourself!
What is our inner dialogue? What do we say to yourself? How do you deal with unaddressed emotions and how do these feelings impact your life? This book provides the tools to work through your feelings/emotions on a regular basis which empowered me. At first, I thought "well of course…" but when I read it again with more intent – it became clear. The author isn't preachy which was important to me. I have become a huge fan – now I start my day with her meditations and have joined her mailing list for weekly learning.
What they say about
Life Therapy with Jasmin

Anonymous

What I find so valuable about my sessions with Jasmin is simply the 'space' that she creates and allows – space to get emotional, space to reflect, space to "go there" and simply just space to BE, to feel, to breathe, to exist as you are in that moment. She does all of that without ever making you feel judged or reprimanded, and she's excellent at cutting through all of the mental static to hone in on what's really at the heart of things.
What they say about
Extraordinary You

Melissa Connelly
A MUST READ!
This is one of the best books I have read in a long time. I have implemented so many of the practices that Jasmin teaches you and am seeing so many positive, life changing moments for myself. This is an easy read, and I highly recommend it for all ages, and for someone looking to better themselves. I plan to give this book to every friend who I truly love, because the tools provided, when implemented, will make a positive, life changing impact.
What they say about
Life Therapy with Jasmin

M.M.
Law
Having never seen a therapist, I truly did not know what to expect. I did not expect to find the warm, generous, compassionate, fun and engaging Jasmin. She helped me navigate the inner depths of my soul. She's a constant source of inspiration and you do not feel like a "case" or something to be fixed. I gave Jasmin much resistance when I first started and she stuck it out with me with patience, care and a constant smile. I so look forward to my sessions. I do spinning as a workout for my body; Jasmin is a workout for mind and soul.
What they say about
Extraordinary Mommy

Ilene S. Cohen, Ph.D.
Author of When it's Never About You: The People Pleasers Guide to Health, Happiness and Personal Freedom and Mommy
www.DoctorIlene.com
Extraordinary Mommy is filled with wise, helpful, and perhaps most importantly, totally doable practices for mothers. Jasmin offers easy-to-use tools and strategies for real-life moms needing peace, calm, and centering—along with a dash of compassion comes from her own experiences as both a mom and a therapist. This is an excellent and much needed book. I'm so grateful Jasmin wrote this easy to read guide!
What they say about
Life Therapy with Jasmin

H.H
Educator
I have been seeing Jasmin for a couple of months now and am so glad that I found her. Jasmin has a unique approach that promotes an extremely positive experience, and I am learning so much through our amazing conversations. She creates a loving, caring, and non-judgmental environment where I feel safe to explore things that I have been afraid of for years. I am learning to accept and love myself for the first time in my life. Jasmin is an inspiration.
What they say about
Extraordinary Mommy

Joanna Lander, LSW
Dietetic Student and Mommy
Beautifully written with raw emotional content and practical lessons aimed to encourage any parent who wants to be the best version of themselves. As Jasmin puts it, "it's okay not to know what to do." Letting go of that control, knowing that every day is going to be different, and that is okay, is such an important theme for all mothers and one that has empowered me as I learn alongside my three children. Refreshingly honest and inspiring, Extraordinary Mommy is a must-read.
What they say about
Life Therapy with Jasmin

M.L
Finance
I have been working with Jasmin for over five years and to say that she has changed my life is an understatement. She came into my life with such humility and ease that it was impossible to deny that the universe had brought us together. She has made me realize that I have the power to change my life. I recommend her guidance to anyone who is seeking some new way to see themselves and life.
What they say about

K.B.
Medical Practitioner
Jasmin is a breath of fresh air. She is truly excellent at what she does and I highly recommend her services. Her fees are fair and are well worth it. From our very first session I knew I had to continue. She understood exactly what I needed to help me with my journey towards self healing. She helped me tremendously with getting back on track with my life. I am so grateful for her and she is such a blessing to the community she serves.
What they say about
Extraordinary You

A.S.
A powerful read!!
Wow- what an amazing read…..if you want to start feeling more in control of your life, and more specifically your mental well being, I highly recommend this book…
Unlike so many other "self-help" books, this one really has a way of breaking down really complicated concepts into smaller, more digestible bits of information. I especially loved the takeaways and steps for action that the author put at the end of each chapter.
This book gave me hope….it really opened my eyes to the power we have in creating the life we want. I am so eager to utilize some of these tools on my journey towards my own mental and emotional well-being!
What they say about
Extraordinary Mommy

Moran Lev-Ary Goldshmidt, MS, CCC-SLP
Multilingual Pediatric Speech Pathologist and Mommy
www.SpeakUpBilingual.com
Jasmin's story of triumph and her mother's legacy helped me tap into a source of strength that I didn't know I possessed – especially when I'm feeling less energetic or patient with my kids. The anecdotes and examples she shared are wonderfully broken down into manageable "bite size pieces" that feel very clear and simple. Most of all, when I feel "mommy guilt", I remind myself of Jasmin's words that mothering is a very hard job and that quality of presence is the most valuable gift I can ever give my family.