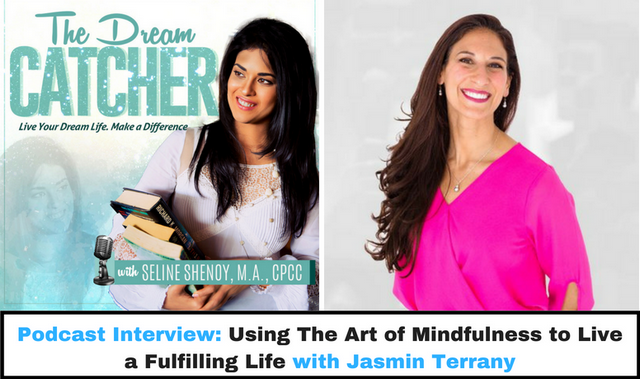 Maintaining balance and staying centered in today's busy, fast paced world, is becoming increasingly challenging. It takes a lot of effort and dedication to take care of ourselves, and one of the best practices to achieve that is mindfulness.
In this heart-warming conversation with Seline Shenoy, host of The Dream Catcher Podcast, author, coach, and advocate for personal growth, I share important lessons that I've learned on my personal journey of transformation, and share valuable tips on how we can apply the art of mindfulness to live a fulfilling life.
Check out the episode that we recorded, on iTunes, or PodBean.
Thank you Seline for the beautiful talk!