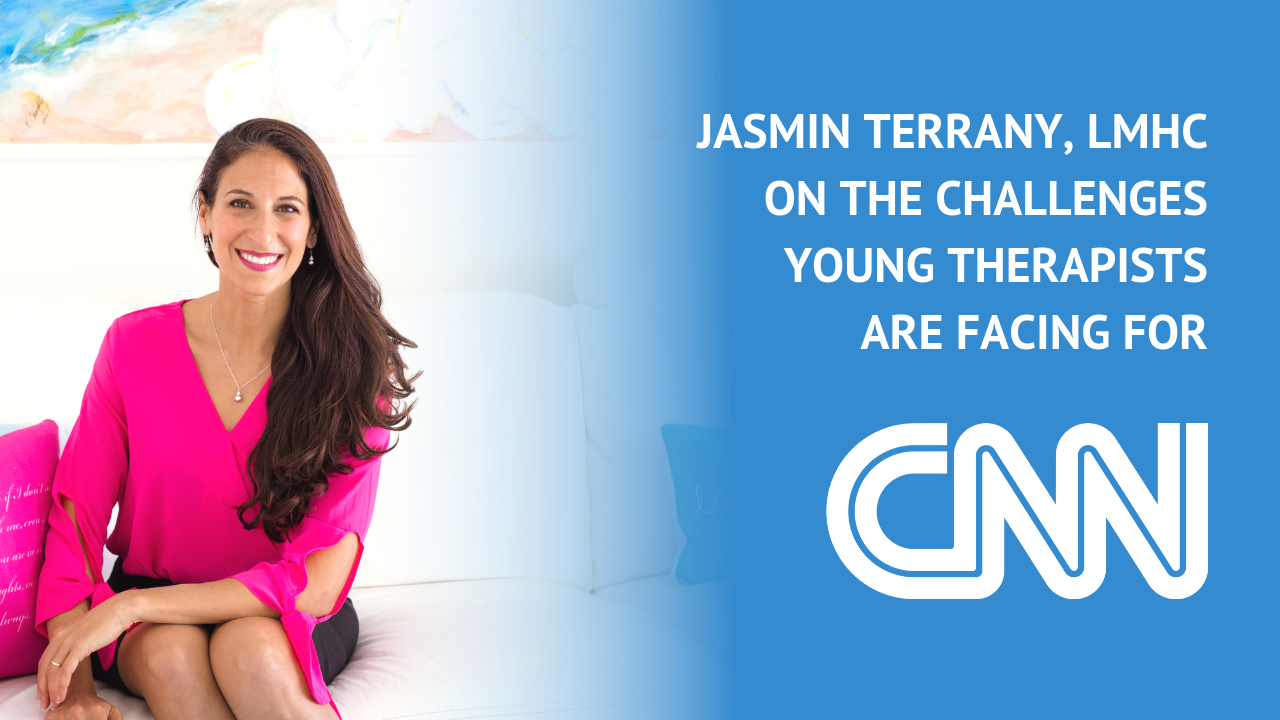 In a recent article on CNN, New York and Miami psychotherapist Jasmin Terrany, LMHC discusses the challenges young mental health professionals are facing when they start practicing, including finding an office space, determining the best tools for running a business, finding clients, dealing with burnout, and similar issues.
"You've done all this training and you have all these skills, but getting clients is a whole other animal. You didn't go and get your Master's in business," states Jasmin.
Jasmin explains that even though she's had her own private practice for more than a decade, anything that "can make mental health professionals feel less alone and supported would be a good thing." She strongly believes that burnout is real and that therapists need as much assistance as the clients themselves.
The CNN article examines the tech industry's efforts to address the growing mental health concerns in the United States by building solutions that simplify the process for both clients and mental health professionals including psychiatrists, psychologists and social workers. In that context, the story covers Alma, a mental health startup that aims to create a more contemporary and more comfortable therapy experience for both therapists and clients. The startup, launched in October 2018, is a brick and mortar space where local mental health professionals can go through a membership application process and, upon acceptance, use the space to treat clients, and network with colleagues in the field. The therapists pay a monthly rate plus an hourly rate for booking private rooms, while Alma provides support in the business side of practicing, such as billing, scheduling, video session software, and more.
Jasmin Terrany, LMHC is not affiliated with Alma, and has a virtual private practice since 2007. Jasmin holds two Master's Degrees from Columbia University and is the inventor of Life Therapy™, a combination of Psychotherapy & Coaching + Mindfulness & Meditation. She helps professional women and mothers find success in their personal lives. Whether struggling with relationships, anxiety, confidence, body image, or parenting, Jasmin has practical tools to create extraordinary lives. Her book, "Extraordinary Mommy", was inspired when her daughter was born on the first anniversary of her mother's death. Through heartfelt stories, and cliff-notes style she summarizes the ten practices that matter most for any mother.