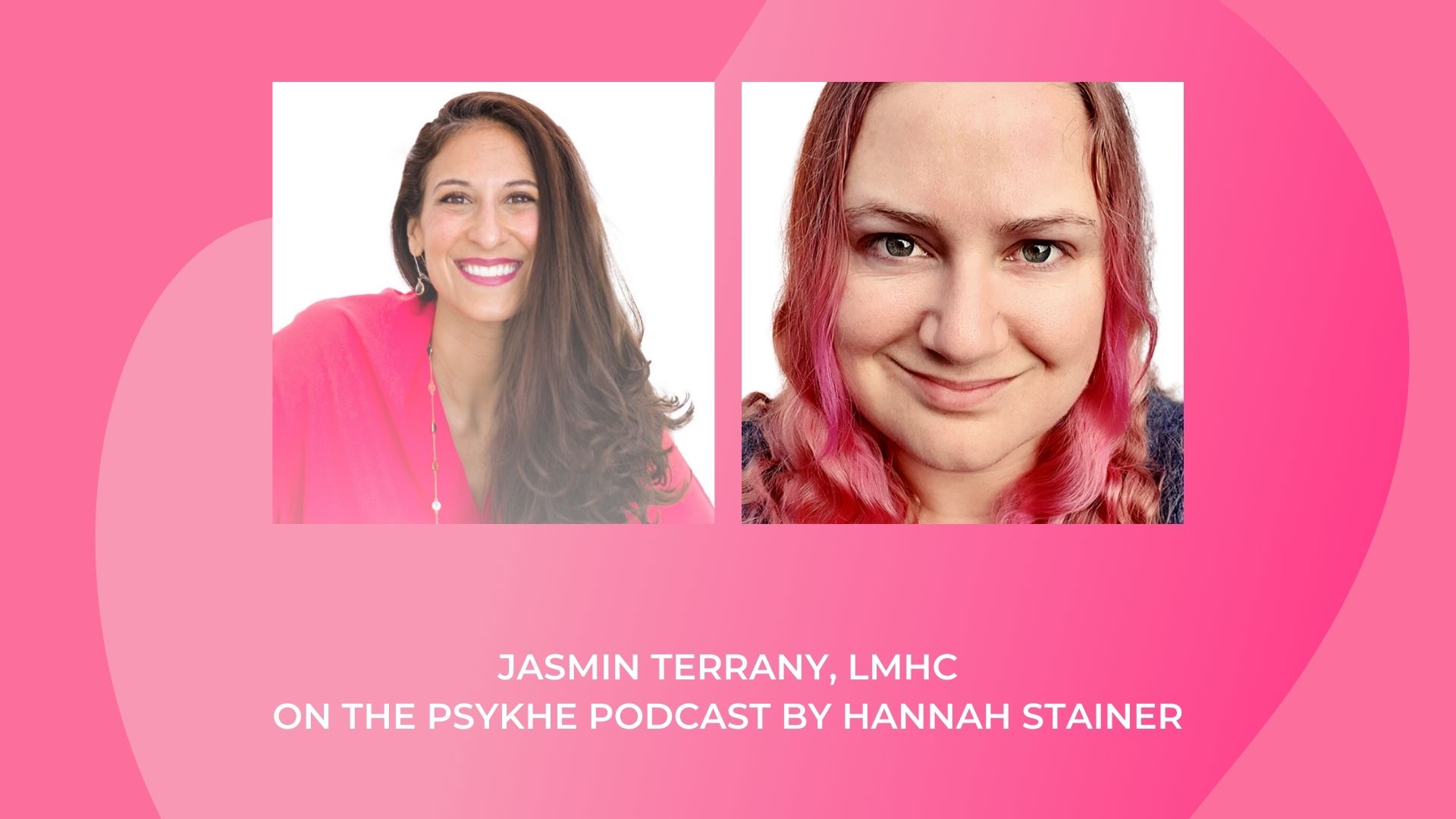 Jasmin Terrany, LMHC joins host Hannah Stainer on the Psykhe Mental Wellbeing Podcast to explore life therapy, the difference between psychotherapy and coaching, working in an integrative way, high achieving women, adult friendships, communication, becoming comfortable with the unknown and more.

Hannah Stainer is the Founder of Psykhe Coaching, a Transformational Life Coach, Mental Wellbeing Coach, Youth Coach, Qualified SEN Teacher, and Speaker. She is also a mental health advocate.
You can connect with Hannah on her website, as well as on Instagram, Twitter or Facebook.
Listen to the episode here: